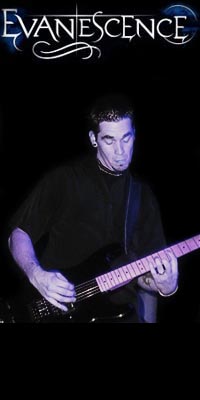 Yearbook of Evanescence Fans

Rashel's Yearbook Entry (One found!)


Bex aka Rashel
from England
I am a female with Dark Brown hair and Blue eyes.
My birthday is on March 25 which makes me a
Aries
.
This is how I got into Evanescence:
Girl from America sent me their song as soon as they came out in America (Bring Me To Life), I obsessed over it. Quite a while later the song came to England, and I've obsessed over them ever since. Love all their songs.

Additionally, I'd like to mention to other fans:
Hey,
Other than Evanescence, I'm into Seether, Hole, Nirvana, Tori Amos, Bjork, Courtney Love, Slipknot, Nickelback, Garbage, Korn, Smashing Pumpkins, Cold Play, Lost Prophets, the Darkness, Auf Der Maur, Lacuna Coil, etc etc


This entry has been viewed 1504 times since
Monday, November 29, 2004.
Add My Entry to Yearbook