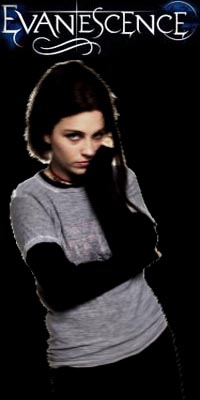 Yearbook of Evanescence Fans

nAPALMpOET's Yearbook Entry (One found!)


William aka nAPALMpOET
from my head
AIM:
HeartsCollapse
I am a male with green hair and green eyes.
My birthday is on February 22, 1987
which makes me a 33 year old
Pisces
.
This is how I got into Evanescence:
I am an avid supporter of the underground music scene and,in my searches throughout the underground scene,I stumbled upon Evanescence(this was back,quite a while ago,before they were signed to Wind-Up and got big).I heard good things,and,through connections,I got my hands on a copy of their first disk Origion.Wow!I fell in love.Great band,and I've followed them up from their Little Rock days to today,and I plan to continue following them into tomorrow.

Additionally, I'd like to mention to other fans:
Hey if you like Evanescence be sure to look into Tapping The Vein,Lacuna Coil,KidneyThieves,Kittie,The Gathering,and Jack Off Jill.
PS>AMY LEE,YOU ARE A LIVING,BREAHING SLIVER OF MAGIC,A BEAUTIFUL BEING,INSIDE AND OUT.


This entry has been viewed 2063 times since
Monday, July 28, 2003.
Add My Entry to Yearbook