Angel of the Lost Brotherhood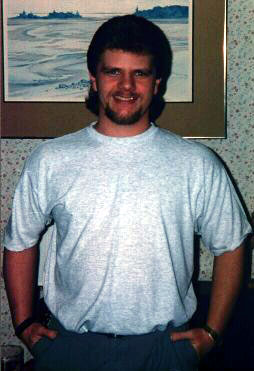 David Loewen
Prince George/BC/Canada




IRC Nick WindSingr

I was born on Sunday, April 19, 1970 which makes me Aries.
I am a male with Blonde hair and Green eyes.


I joined the EDA mailing list in January, 1998
---
My Jewel Story:
I heard YWMFM on the radio numerous times, but never found out who did it. FINALLY, around the time that WWSYS was released, I found out it was Jewel. I immedeately went out to find her album, and have been a devoted listener ever since. I hope and pray for the day she performs in Prince George so I can actually experience a live performance!
Comments:
I'm glad that I was able to find such a wonderful musician/singer/poet/everythingelse that Jewel is. And to all the people on the Jewel mailing list, you have all, in my eyes, earned the title of Everyday Angels. A nicer group I have never known.
This page has been viewed 860 times since updated Sunday, February 4, 2001.
---
---