Drea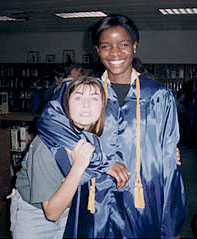 Andrea Wynn
Montevallo, AL United States





I was born on Wednesday, April 4, 1979 which makes me Aries.
I am a female with Black hair and Brown eyes.


I joined the EDA mailing list in December, 1997
---
My Jewel Story:
The first time I saw Jewel was in The Wizard of Oz, which I thought was amazing. Soon afterI heard WWSYS and fell in love w/ the video for YWMFM. YWMFM is still my favorite Jewel song and video.
Comments:
I absolutely adore the EDA community. The people are awesome. Rock on man...
This page has been viewed 696 times since updated Thursday, January 18, 2001.
---
---