rei ayanami aka twins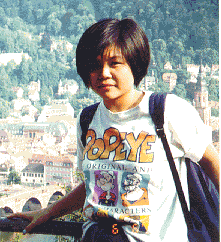 Joyce Phuan
singapore




I was born on Wednesday, March 30, 1983 which makes me a 36 year old Aries.
I am a female with Black hair and Brown eyes.


---
My Jewel Story:
I heard her song from the radio "You were meant for me" and I immediately fell in love with her voice. From then on, my mind is Jewel and nothin but Jewel. I admire her talents and she brings life to me. I hope to be like her when I grow up.
Comments:
Jewel is the best.
This page has been viewed 1055 times since updated Thursday, January 18, 2001.
---
---